Ways to Make Extra Money From Home
The best ways to increase your credit score is to pay off your debts as quickly as you can. This will lower your debt-to-income ratio and therefore boost your credit score. The problem is that many of us do not have the income to do so. Many of us are struggling just to pay our daily living expenses it can be difficult to allocate money for anything else.
To do this, you will need extra income. To generate the additional income needed to pay off your debts you will need to pick up another job or borrow the money. The problem with borrowing the money is if you do not have a friend or family member with the extra money that is willing to loan it to you that option is out.  So, the next viable option is to get a part-time job.
There are many part-time jobs that you can pick up even those that you can do from home. Another option would be a side hustle such as house or yard cleaning although a part-time job is more stable and lucrative. Luckily, there are many home-based job opportunities that are available in abundance, due largely in part to the internet. These prospects allow for more flexibility and you can schedule your hours around your regular full-time job.
Uber – Lyft
First up are Uber and Lyft, if you are not familiar with these companies I will be more than happy to define them for you. They are both ride-share outfits that hire people to provide other individuals with transportation to their desired location. You can contact either through an app on your telephone at any time day or night for a fee. It appears these services have replaced taxi services; they are much more convenient, timely and inexpensive. You use your own vehicle for this transportation although Uber does have a program where they provide the vehicles to their drivers.
1099-Mom
This is a great resource for the work-at-home mom who has clerical or sales skills. There are job postings such as blogging, freelance writing, proofreading and many other professions that can be done from the comfort of your own home.
TaskRabbit Tasker
If your skill lies in fixing things, cleaning or running errands, this is the job for you. Taskrabbit.com takes care of collecting payments and advertising for a minimal fee which equates to a small percentage of your earnings.
Virtual Assistant Jobs/Zirtual
If your skills lie in transcription services, data entry, editing and proofreading and medical billing there are services that will find clients for you at www.virtualassistantjobs.com or www.zirtual.com. These jobs you can work around your full-time positions easily at home in your downtime.
Customer Service/Telephone Jobs
There are countless telephone sales jobs or customer service positions that you can do from home if you have a landline and a computer; ideas can be found at www.Arise.com, www.LiveOps.com or www.WorkingSol.com.
Hobbies
If you like taking pictures you can make money by uploading them to websites such as www.BigStockPhoto.com. Small businesses and larger corporations will pay for them; these companies are always looking for images to put in their emails and brochures.
If you are talented at making things such as hair ornaments, jewelry, painting, and knitting; any type of arts and crafts, they can be sold on www.etsy.com.
Bookkeeping
If you are good with using accounting software such as QuickBooks you could keep the books for business owners that don't want to be bothered with the task such as landscapers, plumbers, and carpenters. You can also advertise your services on websites such as www.oDesk.com or www.Elance.com.
With the above ideas, you should have no problem making a little extra money to apply to not only your monthly bills but also your debts.  With stable part-time income, you may even have enough money to put away into a savings account.
There are services like Trim that can also help you with your savings and budgeting; basically, it is a financial personal assistant.  Trim allows you to keep track of all your accounts and charges, identifies expenses that can be reduced, contests overdraft fees with your bank and sends you alerts about your finances plus a lot more.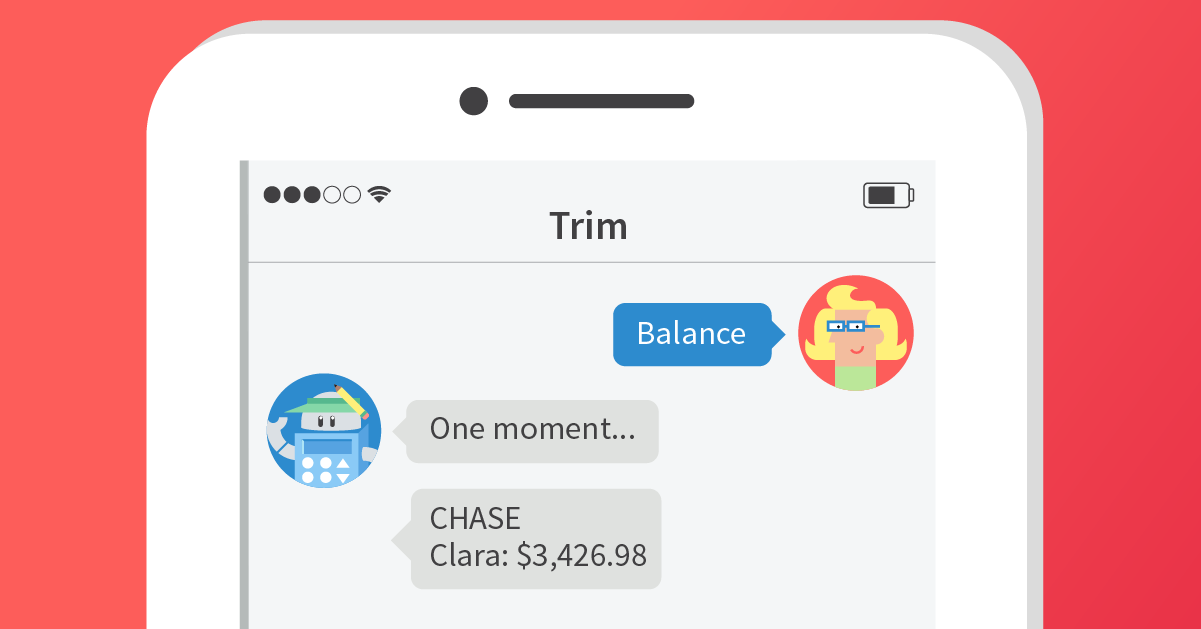 Well, it's time to get to work, if you have any additional questions or comments feel free to leave them below.