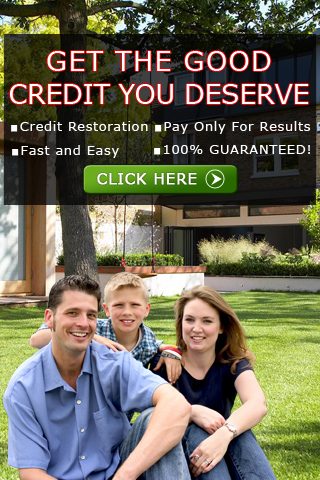 Overall Ranking: 9 out of 10
Price: $50-$279
Owners: Damon DeCrescent and Jason M Kaplan Esq
Website: https://thecreditpros.com
The Credit Pros is a financial technology firm that specializes in credit repair services for the public. They have an A+ rating with the BBB (Better Business Bureau) and have been ranked by Inc Magazine as one of Americas 5000 fastest growing companies for the past 2 years. The Credit pros focus' is on getting erroneous, unverified and inaccurate information removed from your credit reports. The Credit Pros also offer free credit consultations to educate their clients.
PROS/CONS
The Credit Pros are dedicated to getting items removed that are negatively affecting your credit score; such as past due accounts. On their website, you can find many positive reviews and testimonials which is always a plus. Basically, if you don't feel like putting the work in on your own to increase your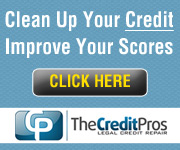 credit score this service seems like a good fit. Since the first step to increasing your credit score is to get the erroneous items removed this service can be invaluable to some. They offer a free consultation so you can be updated on your financial and credit standing. Most importantly, there is a 90-day money back guarantee in conjunction with the ability to cancel their service at any time. If they fail to have erroneous items removed within 90 days they will issue a full refund.
On the other hand, the guarantee does not define whether they will return your money if you want to cancel and items have been removed. This leaves a pretty big loophole which makes me a little nervous. The money back guarantees also do not state if partial month refunds are given. Another issue that I have with The Credit Pros is the cost of the service; I believe that they could provide their service for a more reasonable price.
WHO IT IS FOR                                                  

Those that will benefit most from the use of this product would be beginners, individuals that are just starting out and becoming comfortable with their credit. Sure, even those that are well versed and educated with their credit and the laws that protect them can benefit from this service but in my opinion, the value just isn't there for those that are comfortable enough to complete the necessary steps to repair their own credit.
TRAINING/TOOLS OVERVIEW
Included with their services you get one-on-one consultations with a Certified FICO© professional, unlimited disputes, debt validation letters to creditors, goodwill letters to creditors, cease and desist letters to collection agencies and 24/7 access to your client portal.
There is also unlimited access to their blog which is filled with valuable information. This information includes updates to many types of credit information and laws. In my opinion, this information is invaluable.
==>Click Here Now to Get Started with The Credit Pros<==
SUPPORT                       
The Credit Pros can be contacted by telephone between 9am-8pm EST Monday – Friday and they have an email where you can submit your comments and questions. The phone number on the website is manned by the credit repair specialists.
PRICE
The Credit Pros' Pay for Results plan is $179 for individuals and $279 for couples, this is just the first down payment. In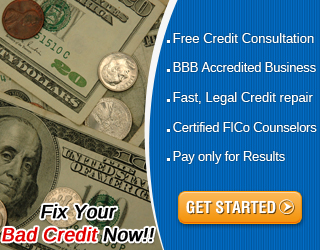 addition to the initial payments, for every item removed that they confirm has been deleted from your credit report they bill you an additional $50 per each item per each bureau. If the deletion is a public record $75 will be billed per item per bureau.
As you can see depending on the number of items removed from your credit reports this number can vary. On their website, they say that the $179 or $279 is the first payment but it is not clear whether there will be additional payments monthly,
And The Verdict Is…
In summary, The Credit Pros is a great resource and I would recommend this service to those that are new to the credit repair arena or those that do not have the time to dedicate to repairing their own credit.
You will need money to pay for this service, but an excellent credit score is worth it. The small investment that you make towards restoring your credit will be earned almost immediately.
Based on all the testimonials and excellent reviews that this company has it is no doubt a great investment. The money that you will save when you have a higher credit score on interest rates and other credit offers is well worth the amount of money that you need to invest in the Credit Pro's service.
To get started on your way to a better credit score click here now. If you have any further questions or comments feel free to leave them below.