What is Synthetic Identity Theft?
Synthetic identity theft encompasses 80-85% of all identity fraud; so, as you
can see it is prevalent and you need to be sure to protect yourself against it. You are probably wondering "What is synthetic identity theft", right?
Well, synthetic identity theft is creating a fake identity with either valid or phony credentials such as names, Social Security numbers, date of birth, and addresses. This information is stolen from dark web marketplaces or via data breaches.
What is the Dark Web?
Dark web marketplaces are places on the web that are not accessible by normal internet browsers. It's a network of websites that are hidden and, IP addresses can activate masking software and move around on encrypted connection to hide their locations and identities.
The process of synthetic identity fraud is somewhat intricate; these
fraudsters combine real and fake personal information and create a new identity. It's amazing the things that can be done with a stolen SSN; it can be combined with a real but different name and geographic information, and a new identity exists.
After this new identity is formed is when all the fraudulent activities begin; new credit card accounts, new bank accounts and other types of credit accounts are opened, and havoc is wreaked on your SSN.
Steps to Take if Your Social Security Number is Stolen
If your Social Security number is taken you need to ensure that no further damage can be done to your credit or to your identity. If your identity or credit is compromised it can take years, and a lot of money to repair it. This can be avoided if the necessary steps are taken.
Freeze Your Credit with Each of the Three Major Consumer Credit Bureaus – In order for credit accounts to be opened with your personal information, your credit profile must be accessible. Call Experian, Equifax, and Transunion separately and request that your credit file is frozen. While frozen, no new creditors can access your credit to open new accounts unless you temporarily grant them access. The credit freeze is usually secured with a pin number; chosen by you or the credit bureau. For Experian credit freeze click here, for Equifax credit freeze click here, and for Transunion, credit freeze click here.
Notify Responsible Government Agencies about Identity Theft – Even if you have not yet seen evidence that your SSN has been used for fraudulent reasons report your stolen SSN to the Social Security Administration, the Federal Trade Commission's website https://IdentityTheft.gov and file a police report with your local precinct. Police reports are required to recover any losses from identity theft.
Inform Fraud Department of Companies You Think Fraudulent Use of Your SSN has Occurred – Contact companies where you believe your personal information has been used and advise them that you are a victim of identity theft. Follow their procedures, if necessary change all login profiles and passwords.
Place a Fraud Alert on Your Credit File – To ensure that all three major consumer credit bureaus are aware of the situation place a fraud alert on your credit file. This process is a little easier than freezing your credit; you only must place the fraud alert on one credit bureau and the other two will be notified electronically. The purpose that this serves is that if a lender requests your credit they will be made aware of the situation. You can even request that you be called prior to the opening of any accounts and add your personal contact number in the alert. You can initiate the credit alert through Transunion by clicking here.
MyFico ID Theft Monitoring
MyFico not only monitors all three major consumer credit bureaus' activity, but they also provide black market web surveillance. They provide SSN alias watch which monitors names, addresses, and other personal information associated with your Social Security number; this is called intelligent identity theft monitoring.
Synthetic ID theft is hard to fight as it is thought of as a victimless crime; as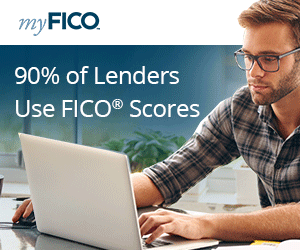 the fraudulent activities and accounts that are opened are done so under a fake identity.
The major concern is minor's SSN's being taken; as they will not know there is a problem until they become adults and try to open credit accounts of their own. It falls on the parents to also monitor our children's SSN's as well as our own.
Act now and start monitoring your identity before it is too late! Go to myfico.com and start protecting yourself now. If you have any further questions, feel free to ask below or email me at shwana@yourcreditrestoredfast.com.