A crucial part of restoring your credit is money. To be able to pay your bills on
time requires money. Being able to start paying off your debts also requires money. When I say debts, I am referring to the past due bills that are being reported as negative items on your credit report. Those debts are usually the accounts that are most likely being reported on your credit reports by collection agencies. I have listed below some money saving tips that you can try to help you with saving money so that you can build your emergency fund. In addition to the emergency fund you will be able to start paying off your debts and become debt free.
30-day Rule
Avoid making spontaneous purchases. Make it a golden-rule to wait it out for 30 days before making any new purchases. This will save you from the usual buyer's remorse that usually occurs the morning after. You will also have time to reflect on if the purchase is a necessity or not.
Avoid Fast Food
Not only is fast food bad for your health, but it is also bad for your financial health. If you are wanting to make cuts in your budget, cooking your meals at home is a quick way to save some serious cash. What you spend on one fast food for one person could easily be one meal for the family. If you are not sure where to start there are plenty of ideas on the web.
Design Your Debt Snowball
One of the most important parts of saving money is paying off your debts. The less debt you have, the more money you will have available to save. With the  debt snowball method, there are 2 repeated steps:
List debts from smallest to largest
Make minimum payments on all debts except the smallest – put as much money as you can on that one. Once that debt is gone you move on to the next smallest debt until they are all gone.
It would be wise to incorporate the largest interest rate to the first debts being paid off.
Join Every Free Rewards Program You can
Joining any free reward program that you can find. This can be at your local grocery store or local pharmacy. There are many different types of stores that have rewards programs that allow you to earn points for every dollar that you spend.
Write Shopping List and Stick to It
Before you go to the store make sure to write a shopping list. This will help
prevent impulse buys. Do not buy anything that is not on the list. This will ensure that you are not buying unnecessary items.
Entertain at Home Instead of Going Out
Eating out and going out are expensive. You will be surprised at how much money you save by inviting friends over for a barbeque or a game of cards. An even better idea is to have friends pitch-in for dinner. These things will be more rewarding then going out for entertainment and mood0
Negotiate Lower Interest Rate on Credit Cards
If you have even one credit card that carries a balance, you are paying interest on that balance. Consumers have the right to call and negotiate lower interest rates on their credit cards.
Cancel club memberships and magazine subscriptions
Do you have any old, forgotten club memberships? How about piles of unused magazines laying around the house? These accounts have the potential to save you a lot of money. Most likely they are not even being used, so cancel them. You will be surprised the amount of money this adds to your budget. You probably won't even miss these services.
Fix Broken Items in Your Household on Your Own
Instead of hiring a handyman to fix broken items in your home, first try to fix them yourself. There are thousands of do it yourself videos on the web which show you how to do many different tasks. I'm willing to bet money on it. The
best place that I find for DIY videos is YouTube. This tip alone can save you thousands of dollars.
Make Budget and Stick to It
Plan your budget. When the ink dries make sure you follow it. Do not live outside of your means. There are apps that can assist you with saving and budgeting. I have a couple of resources below which can help you with saving more money and your budget.
Saving money takes dedication and focus. You can do it! Fortunately, there are resources available that can assist you in your journey. My personal favorites are Trim, Personal Capital, Paribus and Shrinkabill.

Trim is a virtual personal assistant application integrated with artificial intelligence that works to save you money. This program will review all your bills, subscriptions, credit cards to see where you can save, cancel old subscriptions and fight fees on your bills and accounts. Trim also helps you save for your retirement, makes basic financial decisions and repeatedly checks your previous spending and automatically tries to recover and lower your costs. It is a must-have for those who have a working goal to save money.
Personal Capital is your one-stop shop for your finances. It houses state-of-the-art financial software that allows you to set a budget, calculate your net-worth, manage investment accounts and plan for retirement. You can sign up for Personal Capital's services for free. You even have access to an advisor to provide advice on retirement savings, college and starting a business.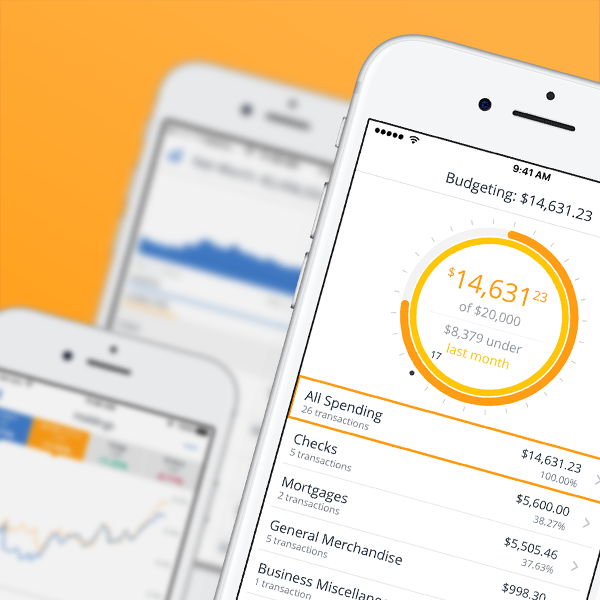 Paribus
Paribus is an app that tracks your online purchases for automatic price-drop refunds. For the app to be able to do its job it must have access to your email and you must keep a credit card on file. Whenever the price drops on any purchase you made online Paribus will file the adjustment claim on your behalf. This is an awesome app. I highly recommend it.
Shrinkabill is a service that negotiates lower payments on your current bills. These bills include cable/satellite tv, internet, cell phone, home security,Shrinkabill Logo satellite radio and home automation. This is an awesome service and it is free unless they are successful in getting you a lower rate on your bill. Shrinkabill can help you save up to 35% on these bills and has been seen in CBS Money Watch, TIME Magazine and US News. They also have a referral program.
With your focus, these steps should pay off handsomely. If you have any further questions feel free to post them below.