As you all know 143 million people were affected by the Equifax Data Breach. There are steps that you must take to protect yourself from identity theft and fraud. Consumer information that was stolen from Equifax consisted of Social Security numbers, driver's license numbers, credit card numbers so it is in your best interest to take the necessary steps to prevent any further damage.  Below I have listed ways to protect your identity if your personal information was compromised.
Check Equifax Website to See if Your Information Breached
To verify whether your information has been hacked you need to go to https://www.equifaxsecurity2017.com/ scroll down to the Am I Impacted? tab and click on it. The next page will have a red Am I Impacted? tab click on that. You will be routed to another page where you enter your last name and the last 6 digits of your SSN then click continue.
Pull Credit Reports and Review for Unrecognized Accounts

You will need to pull all 3 of your credit reports, Experian, Transunion, and Equifax, to ensure that there is no fraudulent activity present. You can do this at myfico.com, creditsesame.com. If you see any accounts that you did not open, dispute these immediately.

File a Police Report
If you have confirmed that you are a victim of fraud or identity theft, file a police report immediately. You can call your local police station to come to you to make a report or you can go down to the local police station to do so. After you have your report and case number file it with the credit bureaus.
Put a Security Freeze on Your Credit
You can do this by phone or online, due to hold times it is easier to do this online if you have access to a computer. For Experian's security freeze center go here https://www.experian.com/freeze/center.html, for Transunion's security freeze center go here  https://freeze.transunion.com, Equifax's security freeze go here https://www.freeze.equifax.com. You will be walked through the steps. You will create a pin number for Transunion and Experian, Equifax will issue you a pin number. The pin number is for your future use when you need to temporarily lift or remove the security freeze.
Put a Fraud Alert on Your Credit File
You will need to contact at least one of the credit bureaus to add a fraud alert to your credit file. If you add the fraud alert to at least one of the 3 credit bureaus the other 2 will be notified and add a fraud alert. I chose Experian because it is easy to place one there with your personal information. To add a fraud alert, go here https://www.experian.com/fraud/center.html . This will make it so that when any account is applied for the creditor must go through extra steps to approve the account. You will also receive a call for confirmation that it was you initiate the account request to be opened.
Monitor Your Credit – Sign Up for Credit Monitoring Service
If you sign up for a credit monitoring service you can rest assured that you will know what it is going on with your credit immediately. Credit monitoring services have alerts that can be sent to your email and your phone by text if there is any activity at all on your credit reports. I recommend Transunion, MyFico and Smarter Scores. You can access all three of your credit reports here.
Sign Up for Identity Protection
To prevent being a victim of Identity theft you should sign up for an identity protection program. I recommend Identity Force or Watchman Identity. With these services, you will be notified if someone tries to use your information for anything. More importantly their attempts will be stopped. These services also provide identity restoration services.
I hope this helps. These are the best ways to protect against identity theft.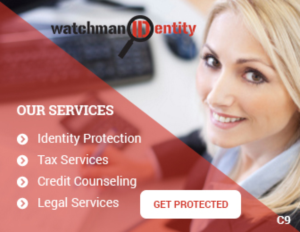 Also, if your information was stolen, the above instructions will protect you against any further damage. Feel free to ask any questions if you have any I will get back with you asap.